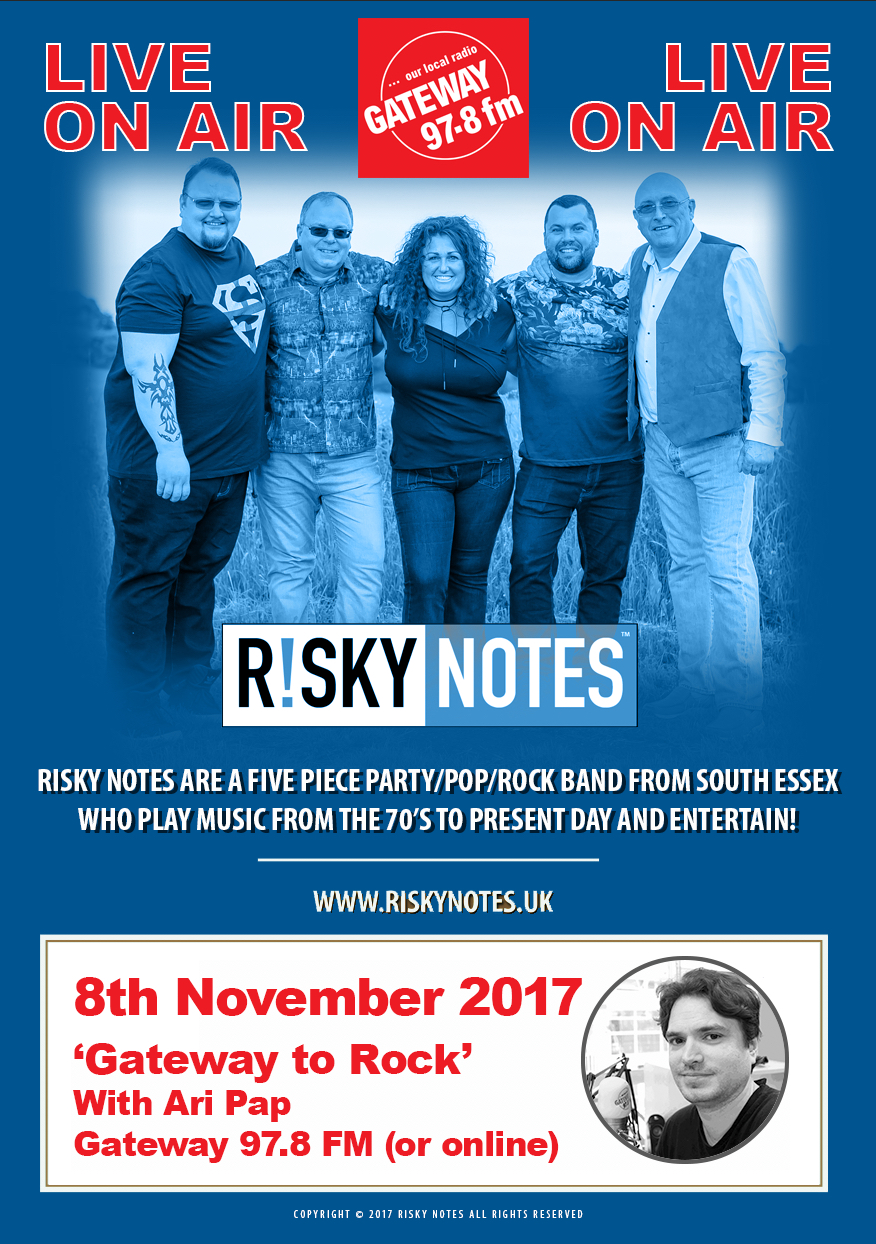 Risky Notes are again appearing on the 'Gateway to Rock' show with presenter Ari Pap on Gateway 97.8 FM radio at 7:00pm (GMT) 8th November 2017.
The last time the 'Notes' were on the show they performed 7 numbers LIVE and chatted with the host for over an hour. All the band loved it and can't wait to return.
There is also the possibility that the station may cover a complete LIVE gig in the Basildon area later this year!